Lately, President Akufo Addo seems very busy, moving from one region to another for a reason of campaigning, coupled with commissioning and sod-cutting.
Also, any region he goes to, the president tries to commission a project and then proceed with the cutting of sod for the commencement of other projects. Obviously, a wonderful tactics seeking his re-election in that regards.
Well, as a result of his commissioning and sod-cutting tour, the president is spotted commissioning a local coal pots factory which has generated lots of controversy, thus engaging people talking unceasingly on social media.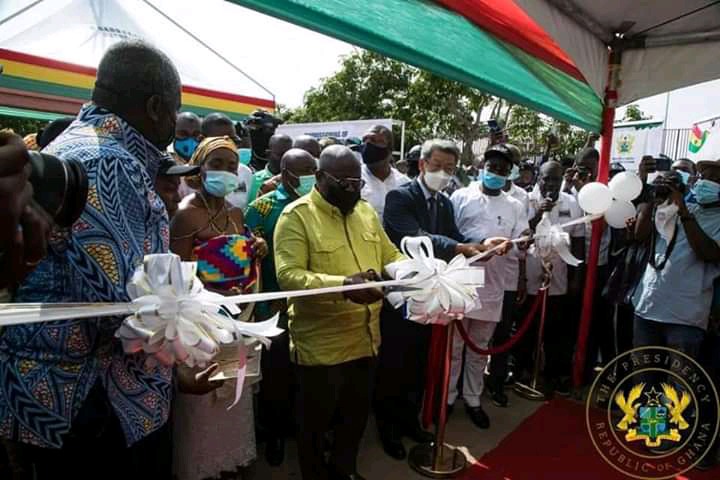 Though, CELEBRITIESHITZ cannot tell the exact place the commissioning of this project took place, but a post from Haruna institute on Facebook shows the president commissioning coal pots in a large quality.
Many Ghanaians refuse to agree with this one as some criticize the president for wasting tax payers money while others ask of their missing excavators and other questions just because of what they have seen in the picture.
Some people defended the president with the view that, he has commission a factory who h is to produce coal pots.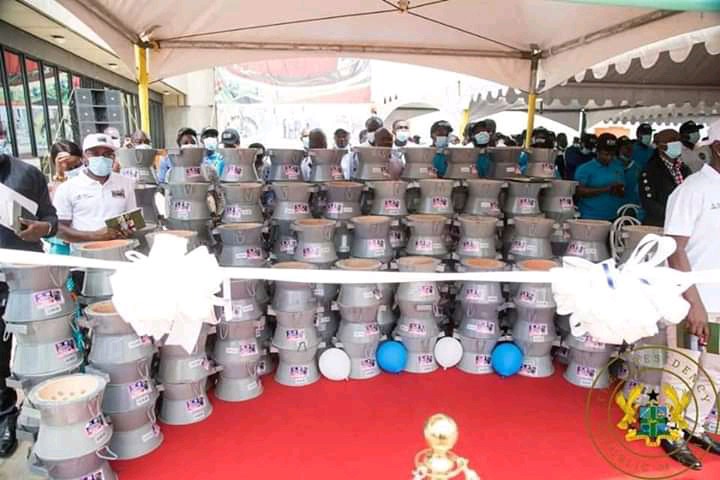 Below is the comments that were poured out by the people of Ghana after the pictures were posted by Haruna Institute page.